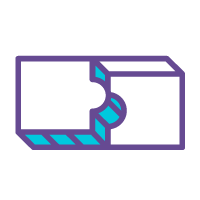 FEEDBACK UP = Automatic feedback system
It's a quick tool for business / service / event, that allows you to improve and sell!

-> you set your own questions and share the rating panel by, for example, a link or poster with the QR code

-> evaluators rate (scale 1-5) and have a real impact on the product or service they use

-> you get development tips and can increase sell through discount and special offers + you create a bond with a Client
-> Check in example how our tool works!
---
Loyal, responsible recipients - feedback up:




1.

Do you have a company, product or initiative that you want to improve? You try to ask among friends and customers, but according to them everything is okay?


2.

You need reliable feedback and a new sales and communication channel to grow. Recipients want to have an impact on the services or products they use!


3.

Here comes FEEDBACK UP. All you need to do is create an opinion panel with the most important questions for you and your business. It is simple and quick!

4.

Next you can share a link or a poster with a special QR code and hang it at the place of sale or during the event. No more printing and analyzing many questionnaires!


5.

You can also use the option of securing your rating panel by a PIN access - this will mean that only those who are actually your clients at a given time and place will rate!


6.

As a result, you improve your business (thanks to ratings, history, statistics), build a bond and get a new, engaging sales channel.



IF YOU DON'T HAVE ANY ACCOUNT YET, JOIN US!